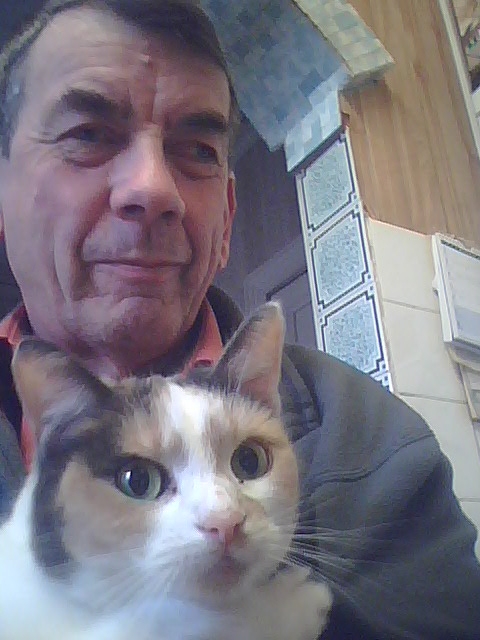 Saunders Recorders
News Letter
I have now updated over a hundred pages and there are still more to do. Many of the pages I have already cxhanged are due for a second make over. I have got a grip on the new coding method now and my progress is speeding up. While I am at it I am removing most page references to frames, but that era can still be accessed from my site map.
The free monitor (actually its the second free monitor I have saved from the street) is still going strong and the smell no longer bothers me. If I sniff the veilation grills when it is 'on' I can detect tabacco smoke, but not otherwise.
There continues to be a trickle of recorder related mail. It is welcome even if it mainly relates to adults and tenor recorders! It keeps me occupied more constuctively than amateur radio. The shingles in my head has not gone but I've taken the plunge and acquired new spectacles. Anti-reflective coating seems to be well worth while, especially in the bright, winter, low angle sunlight.
18 Jul 2022
Well, one more page modified and brought up to date. Here it is. There are some rather subtle differences but it is very unlikely that anyone will notice them. I'm coding out of my head and its a slow business as although the results can be the same, the way to achieve them can be confusingly different. I'm a great believer in 'primary use' recycling and I have hooked up a 'new' second monitor to my Linux PC. I found it block away while on my daily 'constitutional' walk. With my browser on one screen and my code on the other I've been getting on very well but I'm not sure how long I will keep this monitor. It reeks of tobacco smoke. A thorough wash and wipe over with meths has reduced the pong, but the innards are not really cleanable.
15 Jul 2022
Very little has changed but my pages are getting new dates as I change the coding in an effort to keep up with web changes. (No longer HTML4, but HTML5 and CSS style sheets for all presentation detail.) While I am at it I am removing all sorts of minor features and checking external links. (The W3C validation link no longer works well for HTML4 and I will remove it from my HTML5 pages.)
At last I think the shingles is going away. My sight is no longer in danger and at my last eye hospital visit I was told that it was good, by any standard, my age had nothing to do with it. My hearing is getting back to normal and the continual pain in my face and scalp (rather like the effects of stinging nettles) is less assertive than it was. Things are looking up!
19 Feb 2022
At long last I have Aulos recorder beaks back in stock! I am also hopeful that my shingles is in remission.
27 Dec 2021
With New Year nearly here I'm casting my mind back and taking stock (metaphorically and literally). I was born in November 1941 so this year has been significant, numerically! In many ways I will be glad to see the back of it. Although I am not seriously incapacitated I am not well. I am still affected by an attack of shingles that hit my face and head at the end of May. Quite apart from the pain, it has affected the sight of my good eye and, I suspect, my hearing and my balance.
I'm revising the web site, which will slowly morf into an archive. But the structure is basically the same. All the new (saleable) items are on the same page with past stock recorders now listed for info only. I have decided to maintain new stock of Aulos recorders but no other items will be replaced when they are gone. I am open to offers and many items could be 'free to a good home'. Ask me. For me, responding to a request is a better solution than a charity shop.

As usual when I revisit my pages I have made a few small changes to the text to reflect the changes in the business.

So, I wish you all Peace, Health and Happiness over the holiday period and into the uncertain future of the New Year.
31 Aug 2021
No important changes, just a clearing out of information no longer relevant from the box above.
18th July. 2021
With lockdown restrictions about to be eased you may be interested in a recent posting from the Music Industries Association regarding

Playing Woodwind and Brass Instuments
13th May. 2021
Although things are very quiet regarding recorders, with me, there is still interest in various accessories and spares. I have gone into production mode with custom bass beaks and produced a new page detailing them
Some other pages have had their presentation brought into line with the majority of my site while I was in coding mode.
1st January. 2021
Happy New Year
Lets hope for a new one than the one just ended.
I have a puzzle for you. Take a look at the pdf linked below and try to work out just what new feature is the subject of the patent without looking at the pictures!
https://www.freepatentsonline.com/5375498.pdf
23rd. October. 2020
I have decided to try harder to move on my residual stock of beginners books, primarily the Recorder From the Beginning series.
These are now two for the price of one, or better. I am open to negotiation.
19th. September. 2020
Some belated spring cleaning coincided with an enquiry regarding old Roessler recorders. By pure luck I knew where to find an old printed price list (and rescue it). Since them I have spent more time than was sensible producing a digital version. The original was probably on a 5.5 inch floppy disc (long gone). I found some more recent ones on 3.25 inch floppy discs (which I can still read!) but the format, .rtf or .SAM was not helpful, and they were more recent and less interesting than my wad of paper dated November 1991.
My first result is a facsimile. A set of images produced by scanning and enhancing the result before bundling them into a single pdf document. It works, but it is a huge file, slow to load and cannot be searched. The second, produced by OCR software from a fresh scan is purely digital, is very small and can be searched. There are eight more pages than the original but I have been able to replicate its 'look and feel'. (It is a matter of selecting a similar fixed width font and managing the line spacing. I have done it all with Linux software.) Some information, no longer of any use at all, has been removed, redacted, or obscured in both versions. Every time I look I see more typos and OCR errors that evade my spell checker. I fix them, but you may find some more.
Both the documents are linked from my used instrument valuation page.
18th. July. 2020
As lockdown restrictions are being reduced the use and handling of recorders becomes an important issue. I have decided to share with you information from the Barnes & Mullins, UK distributor of Aulos recorders, that has been published on the MIA (Music Industries Association) website.
There is a lot of information, but nothing to worry about! I am heartened by the advice to use of cloth to cover the window when blowing a recorder to remove moisture, but my opinion that blowing hard with the windway covered is not good practice remains unchanged.
1st. May. 2020
Phone now working properly!
30th. April. 2020
I have just changed my mobile phone service provider. I can ring out but incoming calls go to the BT answering service. If you hear this announcement do not leave leave a message. Try later, a day later. My new provider is TalkMobile, part of Vodaphone.

This problem should be gone by May 1st. The BT mobile signal, provided by EE, is very poor in my house. I have gone back to TalkMobile which is significantly better.
20th. March. 2020
I'm still here, and my family is well. I've missed the planned spring clean and other New Year rituals. Life for us all is now dominated by Covid-19. For the 'shop' there is very little change since the reorganisation following de-registering for VAT. It hardly needs saying that I cannot accept visitors until further notice. I can still work through the post and there is recorder related email to be answered on most days. I have even bought in a few Aulos models. It seemed daft not to replace my recommended plastic models when I was sold out.
As always, recorder oiling is an raises queries (see the latest Recorder Magazine). I stand by my comments regarding the care of recorders here...
In addition, I have come across an article, probably in Early Music Magazine, in a bundle of photo-copies left with me to peruse or bin by an adult pupil, very many years ago. You may find it hard to believe that I had not read it before I produced my web page!
This dates from 1982. I doubt if the author had any idea it would ever appear in this form. I have not attempted to obtain permission to reproduce it. I owe Philip Levin an apology... and thanks for setting his views out so clearly and objectively with supporting comments.
The cap and pipe I produced to suit an old Kung bass are now visible here...
7th. December. 2019
As it turned out changing the pdf list was very easy! Just a few clicks. My sales documents and the 'till' configuration have been very time consuming. The accessories still need to be re-priced, but the old higher prices are now marked with a 'V'. I had forgotten about the CDs! That will be the next job.
2nd. December. 2019
This is notice of a major change here. I have de-registered for VAT. The immediate effect is to reduce all prices to the exVAT amount. The recorder pages will change very soon. It may take a while to program my computer to produce an exVAT pdf list.

I received some good information regarding the size of Aulos bass joints. I think my page on this is now correct.

In October I was approached for a pipe and head to fit a Kung Classica direct blow bass. (There is a certain element of Murphy's Law and deja vue in this!) I decided that the best way forward would be to use a pipe from Mollenhauer and make the cap myself. It worked out well. My client was able to produce a sketch with accurate dimensions and the cap fitted perfectly. There will be some pictures on the bass page soon.
26th. July. 2019
I wonder if there are any readers with a good mm. caliper and an Aulos straight bass. I am trying to resolve problems relating to different sizes with the different historical models. The model number, found at the back of the middle joint, at the bottom, starts 533. There are letters as well. The order in which they appear is important. (Shades of Morecambe and Wise!) I believe that the top entry model has a different size joint between the cap and the head from side entry models and I would like to produce a definitive table of the model number, cap joint size, pipe entry style and pipe entry hole diameter. There is (now) a bit more about this on my revised page at...
I would be very grateful for any help with this.
21st. June. 2019
Normal service resumed after the wettest holiday I can remember!
5th. June. 2019
I shall soon be away from Bristol (in North Yorkshire) returning on June 17th. This will be a holiday but I will still be contactable (preferably by email).
22 February. 2019
Nothing much has changed. I've removed a few out of date passages that are no longer relevant. Adding to this page every so often demonstrates that I'm still alive!
03 January. 2019
Happy New Year!

The old landline number is now 'not recognised'. (This is the modern parlance for disconnected!)
30 November. 2018
Just a few alterations to the semi-permanent text! The landline phone is still working, but it should not be. Please do not use it.
6 October. 2018
I'm back after a nice break. The lack of a reliable WiFi connection where we were stayed was a bit of a nuisance. There is only so much that one can do comfortably in a cafe and with limited battery life. The short lived battery proved to be a good decision. It put an absolute limit on the time spent tinkering with the web site. The recent changes affected more pages than I had first thought. I made an order but the goods have not arrived. When they do I may discover who, or what, it was that decided to apply my old delivery post code to my new delivery address!
2 October. 2018
I'm away for a few days, returning to Bristol on Friday 5th. October. Its a holiday, but I am still able to keep things ticking over with my lap-top.
25 September. 2018
I have now changed my PDF stock listing so as to show only products that I still have, with stock levels and prices. It may not be 100% accurate, but any errors will only involve small items. The previous full list is available through this link.
23 September. 2018
Following the closure of several services I have updated the information in the box above.
31 August. 2018
Perhaps I should make it very clear that I do not intend to vanish without trace!

The mail box mentioned below is physical and will be replaced by my home address. The business phone line that will be disconnected was moved to my home over ten years ago, when I moved out of the shop. It duplicates my home line and is now redundant.

I do not want to publicise my personal details on the web any more than absolutely necessary. They can already be found by a diligent search. Revised physical details will appear on my paperwork.

Credit card services costs are not limited to just commission on transactions, there are significant standing charges. Stopping this service ends a drain on my finances.

All electronic details and my domains will continue to be 'live', as before.
20 August. 2018
My mailbox will close on 5th. September 2018. I will be happy to accept visitors at my home address. You may email me for the address and to make an appointment.
15 August. 2018
My card payment services will no longer be available after 4th. September 2018. This is when the 30 day notice of closure has run its term and my request to close my account with Worldpay is carried out.
14 August. 2018
I'm planning to disconnect my landline phone. It is no longer producing enough genuine calls to justify the costs. For the time being it will continue but my mobile number has now become my primary means of phone contact.

You can find my telephone number and mailing address by clicking here but please use the email address above if at all possible. Do not leave an email address on my answer phone, it can be impossible to work them out. Just send me a brief email using the link above.
15 April. 2018
With GDPR regulation coming in next month I have been reviewing my mail order and privacy pages... again. The changes will have no effect on the way I do things. I'm still working the same way as I did in the era of dial up internet at the end of the last century! Social media and messaging apps have gone over my head and have no place in my business. However, nothing, however obvious, can be taken for granted any more. I have added quite a lot of wording, and some has been removed. A new entry box has been added. I'm hoping that I will not have to spend any more time on these chores.

As always, tenor recorders produce queries and the latest one turned out to be something of a 'wild goose chase'. Curious? Check this out!
16 March. 2018
1800 UTC Update! After a full day of frustration the problem is now resolved. It was caused by a policy change at my host and was difficult to resolve because of changes to the template I used. The new lines of code I was given were only partly effective. Its a common problem, every time a computing issue is resolved a new one is likely to be created.
My Order Form is no longer working as it should and forwarding orders to me. This has been going on since at least a far back as the 12th. March. I got was first query on the 14th March. The problem is on my server and is being investigated. The form is now marked 'Do Not Use', but it is not disabled. (This is to facilitate testing.) If you are checking this page after an order seems to have been ignored, please contact me by email.
25 February. 2018
I'm sorry if this comes across as something of a rant. It is one more nail in the construction of the coffin being prepared for small businesses.

As always it is the big players who call the shots and change the game. The latest unsettling internet news item concerns http sites as opposed to https sites. The upcoming Google and Chrome policy will be to mark down http sites and generate disconcerting warning messages when http sites are viewed. (Firefox is set to follow their lead.) Its bad news as this is likely to steer the browsing public towards those sites that employ encryption regardless of whether they need it or not.

(HTTPS is a complicated and expensive service, but not actually free from abuse. It is essential for banking and large organisations whose reason existing is the processing of financial business. For smaller concerns who are focussed more on providing their clients with appropriate goods and services, and who buy in their financial services, it is irelevant.)

Small businesses cannot afford 'shopping carts'. Sensitive transaction procedures are handled by companies who one assumes are well in control of security. They make us jump through hoops to show that we understand that only they are fit to handle money! (And charge us if we get answers wrong, regardless of our history.)

My order form only collects information that is already public, somewhere. If you wish, you may use it 'incognito'. When you pay for an order my card services provider sends me the essential data that you may consider to be 'sensitive' (virtually everything except your card and security details). I can use it to address your order if you do not send this information to me directly.
27 January. 2018
Its nearly the end of January and having survived Christmas (its been very quiet) I'm thinking about the end of the VAT quarter! I still have some nice new recorders left at bargain prices and I've just re-stocked a few favourites at advantageous prices to keep things ticking over. Do have a look at my
In Stock and Immediately Available
list.
07 November. 2017
More small changes to my Mail Order page made. I have just been advised of a new 82 page user manual relating to card processing.
30 October. 2017
Its the end of the month. VAT accounting looms! Half term has passed, the clocks have gone back, its getting colder. Winter beckons! Smart devices purport to be getting smarter. I find it a bit of a pain having my 'tools' tell me what they think is good for me. A lot of it is a con trick. My latest gripe concerns spam filters. I don't use one myself, it made too many mistakes. If you do, it should be the first place to look when mail you are expecting doesn't appear in your in-box. I've just spent some time updating my Mail Order page to reflect this, and other changes that are taking place regarding Saunders Recorders.

I removed the alert notice (javascript) from my recorder list a few days ago. It was beginning to be a bit of a nuisance and people are more used to clicking icons now.

Now that Flash is getting such a bad press again I'm wondering about the link to the nice little clock that is on the frames version of my overview page. Perhaps I am encouraging the use of controvercial software by building the link into my page. Its days may soon be over.
8 October. 2017
I have revised the presentation and added some brief comments to my short list of recorders. I still have a good selection of smaller Moeck models, but very few Kung and Mollenhauer now.
28 September. 2017
As a result of the change mentioned below I have removed some paragraphs from the box above and from my Mail Order page. The change is somewhat technical and will have very little effect in practice.
28 August. 2017
I have changed my contract with WorldPay for the processing of credit cards. I'm not sure if you will notice any changes, but I will! I will be paying £10 less a month! (I discovered that I was signed up for a service that I could not use.)

The cherry wood treble mentioned below was snapped up by the first visitor who played it. (My wife was a wee bit disappointed as she fancied it!)

Having made some bass slings for local players (who saw my wife's) I have decided to make these available as a custom product at £6.00. White is 'standard' but I could make them in other colours depending on the availability of the webbing and cord.
29 July. 2017
Somewhat against my original plans I have restocked some popular Mollenhauer recorders and acquired my first cherry wood treble. This will be ideal for someone wanting a high quality light weight recorder with no allergy/sensitivity issues. There are not in the regular catalogue but made to in response to special requests. (Its sale fell through.) Do have a look. (You will not find the reference number anywhere else. Mollenhauer's 6100 refers to a 'special' product, the 'ac' translates to 'alto, cherry' for my purposes. Their cherry wood is priced at roughly the same level as palisander.)
17 July. 2017
I have expanded my notes on thumb rests and slings slightly. One thing leads to another and I did some checking on the fishermans knot that I recommend. There is more to it than meets th eye. If you are curious or knowledgeable about knots please follow the link and let me know your opinion.
29 June. 2017
Page re-loaded with some (mostly invisible) alterations!
24 May. 2017
I'm a little late updating this!. I returned to Bristol on 19th. May and I have been quite busy answering queries and sending out orders since then.
6 May. 2017
I will be away for may annual break until Friday 19th. May. During this time I will be unable to answer the phone or move any goods. I will, however, have internet access, be able to answer email and refer to a copy of my customer database.
5 April. 2017
I have made some small changes to my Mail Order page. They have become necessary but will have no effect on the great majority of sales. They are very much a 'small print' matter and this notice is to announce a small change to my previous way of working. I am not changing my minimum postage charge despite the annual Royal Mail increase in prices.
15 March. 2017
Things have been very quite here for the past few weeks. However, there is one issue that affects some musicians and the international music industry in general. Conservation and endangered species. Ivory is no longer used in the production of recorders but palisander, one of the more popular woods, is now the subject of CITES regulation. I have added the relevant EU pdf document to my site and you can see it here.
25 Feb. 2017
After months of indecision I am now not restocking smaller items as their stock level reduces to zero. The only chance of their reappearing is if I make a special order for a high cost item. The costs involved in making 'stock orders', especially from overseas suppliers, are too great, considering my target 'retirement' in April. I expect to keep these pages alive and to adopt something of the status of a 'consultant'. I don't plan to have a clearance sale just yet and I will be happy to let the stock gently fade away. (There will be no price increases, and 'when its gone, it will be gone'.)
16 Jan 2017
I'm slowly clearing out the 'dead wood' in my lists and pages. With sterling falling and no sight of the end of this trend, now may be the time to stop replenishing stock and start coasting to my planned closure at the end of March. I have though, decided to reinstate all the pages of my pdf stock list. Only the first eleven pages include existing stock, but some find the history useful. The previous "2 - Music" listing is now "8 - Sheet Music". (More than 60 pages, it has all gone to RMM).
10 January 2017
Here is the short methods list mentioned below. I actually uploaded it last month, but without any links! More links to follow.
09 January 2017
The music transfer went without a hitch. I have kept, and will endeavour to maintain, a small stock of the methods that are often asked for to go with new recorders. These are mainly the 'Enjoy the Recorder' and 'Recorder from the Beginning' series. (At the moment they are only visible on my pdf stock list. A short new web page is on my 'to do' list.) I still have the Books and Used Music.
18 December 2016
A major reorganisation has been forced on me. There have to be changes at Allegro Music in the new year and they can no longer cope with my residual music stock. There was simply too much to be moved to a new location and smaller premises. So, it will all be going to my friends at Recorder Music Mail at the start of January. It will take me a couple of days to update all of my pages to reflect this.
14 December 2016
I'm hoping that the recovery of sterling continues into 2017 and I can restock a few 'lines' at realistic prices. Its not only Marmite that has become more expensive.

I am on course to retire at the end of this financial year (April). Its about time, I'm now 75. Not everything will grind to halt though. I need to have something not too strenuous to occupy me and I plan to keep my recorder pages ticking over. I've had several appreciative emails 'out of the blue' recently. It helps keep me smiling in the face of increasing prices, falling prices, late and incorrect deliveries, stroppy digital devices and all the other trials associated with running a business. My clients, however, are always a pleasure to work with.
30 November 2016
Progress! I've worked out how to get my sound pages working for all browsers and reinstated the autoplay, together with a 'PLAY' button that most will never see. All the descant pages are finished and I've made a start on the trebles.
Whilst searching for something else I discovered the box of 'OUP' class music mentioned below, just over a year ago. However, the publisher was E J Arnold not OUP. This is good stuff, the used condition proving its worth. Free! The details are on my used music page...
http://www.saundersrecorders.com/usedm.htm
31 October 2016
Well, the 'Marmite' war never materialised. Perhaps it was just a publicity stunt combined with a reality check. The only bad publicity is, after all, no publicity.

I've been much taken up by trying to repair my sound pages. The problem has arrived with updated systems and browsers (Firefox 49 in particular) and 'legacy' systems. I've done all the descant pages and will now set about the others. Its finnicky and rather mechanical work now that I have found the cause of the problem. Good bye 'autoplay'... welcome to the 'PLAY' button.
13 October 2016
After a quiet period the UK is waking up to the wider implications of the drop in the value of sterling. It hit me almost immediately... I am very small. Now Tesco, one of the biggest retailers in the UK, is running out of some stock, is very publicly unwilling to pay higher prices for more and is threatening to drop a wide range of popular products from a major manufacturer. I think there will be more spats of this kind. The situation is similar to what I went through a year ago and it was resolved, for me, by a new dealer agreement. With currency value issues and the very small margin enforced by some very big retailers I am, unfortunately, having to make more and more decisions on the basis of what is better for me, rather than what is best for my clients. I am a 'corner shop' struggling to survive in a market dominated by a 'superstore' motivated more by profit than customer service. The eventual outcome is not in doubt.
31 August 2016
Its almost September and I've just packed some bulk school orders for the new academic year. While I have been able to honour my advertised prices from the time they were ordered I am not able to do this any more. There have been significant increases since the referendum. I am uploading my new lists with this 'blog'. More changes will follow soon as I order in goods from different makers. You may notice other changes as I create a little more space by removing the white space in order references. I wanted to do this a long time ago but with thousands of music items built up over ten years it was not a viable option. It is now, especially as I need to alter other things (like prices!) on my web pages.
6 July 2016
It may be a little while before I re-stock the less popular recorders that I buy direct from EU makers. Since the referendum the euro has become 10% more expensive and I want to avoid buying new stock at this higher price if I can. My nature is cautiously optimistic and I tend towards the view that what goes up must (eventually) come down.
24 June 2016
Its now the evening of the day following the EU referendum vote and everyone is trying to come to terms with the 'out' vote and consider how the future will work out. For me, the greatest problem is that of managing my Mollenhauer stock, and pricing the order that will be delivered next week.

In the short term, until the currency market web sites are publishing exchange rates, Mollenhauer recorders will all be 'Price On Application'. I hope to be able to honour my published prices but I am in the process of re-stocking some models and I have only the vaguest idea of what I will have to pay for them.

For me, the Mollenhauer situation is a special case and, while other recorders will inevitably be subject to price changes, I source them in a different way and prices changes are, to a certain extent, buffered.
20 June 2016
I have just removed the reference to this years annual break, which we took in the Pennines... the area, now Lancashire, which was previously Yorkshire. It was, to everyone's surprise, a very hot and generally dry week.

While I was at it I made a few changes to the wording in the panel above. There is no significant news and I am bracing myself for the result of the referendum. It should come as no surprise to anyone that I will be voting to remain in the EU. Not that I think much of any of the information and arguments that have been presented by either camp. The so called 'debate' has been an unseemly and irrational slanging match. I do not regard a referendum as a valid democratic process.
07 March 2016
I have restocked with Mollenhauer recorders. Some of the problems detailed below have been addressed and prices have had to rise on account of the present cost of the euro. Recorders from other sources are also likely to rise in price as I restock. I have reinstated my stock status list.
03 Jan 2016
Its been rather quiet here and I have changed things around. The fax machine has gone and a new phone with answering machine installed. (What fun trying to understand 34 pages of A7 instructions!) Everything else has been moved and I'm not entirely happy with the present lack of general clutter at my 'work station'. I don't expect it to be very long before 'normality' is restored.
20 Dec 2015
I've had a busy weekend making drastic alterations to my web pages. The change in the way things, in particular recorders, are sold on the web has brought serious problems. It has taken six months to get some sort of resolution to the most pressing issue and those of you who trawl the web for the 'best price' will know exactly what has concerned me. A business cannot continue when it costs more to get new stock from a manufacturer than it would to buy from an internet retail warehouse. As far as this business is concerned, I am somewhat relieved that I am now on the 'home straight'.

I have always striven to give my clients good service and a fair deal, basing my retail prices on what I have actually paid for the goods I sell, with an eye on the manufacturer's recommended price and the prices of my competitors. With some items this has become impossible.

Some of the items on my revised pages have been re-priced to make them competitive with the most aggressive retailers and, after factoring in carriage costs and transaction charges, are actually being offered at a loss to the business. Initially, these will be 'when they are gone they are gone' but a new agreement may enable me to re-stock some of them for sale at a positive rather than a negative margin in 2016.

My stock of slow moving items will decrease as I do not plan to buy in anything that is not likely, from previous experience, to be unsold after six months or so. I will be happy to negotiate price for these 'special order' items. The only downsides would be a delivery delay of up to two weeks and the inability to try the instrument first. However, in many cases, I would be prepared for the sale to fail and add such items to my stock.
25 November 2015
The changes mentioned below regarding Worldpay are now no longer in force. I think that they were applied by mistake by Worldpay. I have amended the text above, reverting to my original version regarding 'cross reference'.
22 November 2015
The order form is working well and I may now stop the daily tweaks and leave it alone. After I moved my music my franking machine stopped earning its keep. (It always was more trouble than it was worth with parcels.) It will be collected tomorrow. That is large lump of machinery out of the way and it will soon be followed by the fax machine, which takes up even more space. I haven't had a fax in more than a year, even the junk has stopped. I am removing references to it from my web site and my printed documents. I will continue to keep an answerphone connected.

I changed to Windows 10 (from Win7) by taking advantage of the free upgrade and had few complaints about the way it worked. I was able to kill most of the distracting phone style user interface but I was furious about the recent update. I use two printers, one for documents and one for labels. Many businesses and particularly laboratories must do the same. Why on earth Microsoft should mess with our settings is beyond me. Following the upgrade each new printing job went to the printer used for the previous job. The 'default' was contiuously 'updated'. What is the point or logic behind that? What language do they use in California? There is now a button, hidden away, with no documentation, at the bottom of printer settings. Do I want Windows to manage my printers? Not Pigmalion likely!
10 November 2015
My attempts at an automatic emailed order form were foiled by the variety of devices and apps now in use. I have now approached the problem from a different viewpoint and ventured into the realm of php and scripts. It is a new 'ball game' and I have burned a lot of 'midnight oil'. I am pleased with the result. All the work is done by the computer that hosts my pages and all systems work with it. There are a few things that I want to add but it is fully functional and I hope that it will make ordering easier all round.
25 Oct 2015
I've been making some more changes to draw attention to those descant recorders that I feel are more suitable for playing folk music and with other instruments. In order not to take up more space I have adopted a colour change to my smiley icons. Some of the original yellow icons have been changed to green. In the few cases where I had not placed a yellow icon the green one is to the right of the model reference number. I've also done my best to space the icons out so that their selection is easier for touch screen users.
15 Oct 2015
Following a recent delivery of Aulos recorders, together with a revised price list, I have been busy updating and re-vamping my recorder pages. (Aulos prices have gone down, quite significantly.) After several queries regarding VAT I have decided to list ex-VAT prices on my pages. Its a huge amount of work involving cross checking my main data file. (My software calculates the tax at the time of sale.) The lowering of Aulos prices has prompted me to publish the pages before all the new data is in place. I hope to finish the job in a few days.
I have found that I can work round the security digit issue mentioned below. I've not been admonished by Worldpay yet. I have my fingers crossed.
The box with the OUP recorder music in it, mentioned below, has gone into hiding! I need a sniffer dog... Jess generally places herself in or on boxes that I am working on and is no help at all.
14 Sep 2015
Changes to the security procedures at Worldpay Cardsave have made it necessary for me to make some alteration to the bold text regarding 'cross reference' card payments (above).
My most recent preoccupation has been the adding of many new titles to my list of used music. The bulk of that work has now been finished but there are still boxes containing music of no commercial value that I can't bring myself to throw away! It is mainly 'school' music from OUP. It will take me a little while to sort and list it. When I have done so it will not be priced. It will be free to anyone who would like it and can take it away. I will be happy to post it for the cost of postage.
http://www.saundersrecorders.com/usedm.htm
August 2015
Prior to that I took the major step of updating my main PC from Win7 to Windows 10. After many problems (now resolved) I am pleased with the new operating system. It seemed to turn my 'work' computer into a cross between a smart phone and a games machine but now that I have removed most of the entertainment distractions I am happy to live with it. It does seem to respond very quickly, and (fingers crossed!) it does not appear to be prone to crashing. If you email me I will be happy to share my experiences with you. It is a very time consuming operation and, counter intuitively, the very large download may best be done during the day. My most serious issue was with my graphics card, which was not provided with a 'proper' driver. After much searching I was able to download one (actually 2 files) from Microsoft.
Some of you may have noticed changes to these pages. It is my response to the almighty Google changing the way it 'rates' web sites. From now on, it will rank 'mobile friendly' sites higher that those which it deems are not. As a result of this I have decided to make the mobile friendly format, which I had provided as an option, the default presentation. Once you are into the site you can decide whether or not you would prefer to have the 'framed' version with menus at the top and side. Nothing else has changed except that I have (as ever) found and removed some spelling mistakes! I have also worked through the pages which illustrate my 'smiley' choices, and added my personal comments to each one. You can now also access the sound files direct from the pages with pictures and some of the image files have been updated.
January 2015
My stock of new music is now with Richard and Barbara Priest at Allegro Music in rural Herefordshire, between Ledbury and Bromyard. It is possible to visit (Monday - Friday, 9.00-16.30) and there are other attractions at the Hop Pocket shopping village (Tuesday - Saturday). (This arrangement came to an end in December 2016.)
I will maintain a small stock of beginner's recorder methods here for the time being. Quite a lot of sheet music has appeared from obscurity as I have cleared my racks. Some of it is not in pristine condition and has been added to my stock of used music, at bargain prices. Some of the music listed is really worth having... standard works and some out of print publications at a third of the current list price or less.
My music pages will remain on-line for the foreseeable future as they have proved to be a useful resource for teachers and players looking for repertoire. I am removing the prices from the pages, changing the background and altering the ordering links toAllegro Music. Unfortunately, there has been a delay in adding Saunders Recorders information to the Allegro Music website. It will be best to email or phone in the same way that you have ordered sheet music from me. There is a direct 'mailto' link and accessible phone number on all the pages affected. If this is too complicated for you, order through me. I will check your order and pass it on. (Your payment details will not be passed on.)
For the time being (the next two or three years) I will continue to maintain a good stock of recorders for sale. The Beginners Methods, Used Music, CDs and Books on recorder related topics remain with me.
I'm getting used to the reduced work load from moving the music on. Its nice to have some time for my own activities. The recorders are preventing me from 'going to seed' and now that the weather has improved I've been able to get out and enjoy the sunshine on my bike. I'm not complaining!
---
I often get asked for 'first' recorders and methods for youngsters, often grandchildren, and the conversation turns to important points that novices need to grasp from the very start. Some of the method books are very light on this sort of information. As a former teacher I am well aware of the need to keep 'hammering' at some issues... It then struck me that a 'little list' would be helpful and I've prepared one and linked it from the top of my page listing recorder methods. My idea is that it should be printed A5 size so the document is two identical A4 pages that you can print 'multiple' on a single A4 sheet and then cut in half. If you have coloured paper or card so much the better. You can go to the pdf document directly by clicking my Check List for New Recorder Players. If you order a 'first' recorder book from me I will probably include a copy printed on pink paper.
Best Wishes

John Everingham FTCL